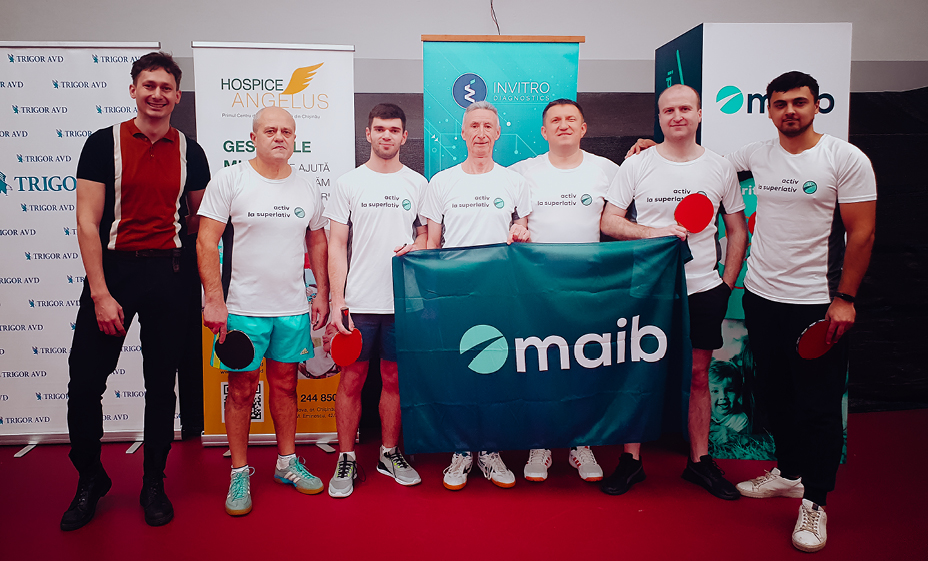 Kindness and passion for good deeds make a great team with maib professionals.
And this year, six of maib's employees changed the banking on the tennis paddle, participating in the Hospice Angelus Table Tennis Cup and supporting Hospice Angelus' mission of providing palliative care to children and adults suffering from life-threatening illnesses.
The two maib teams put on a show with the tennis ball, demonstrating agility and winning the applause of the participants.
Marin Bivol, maib employee, participant in the cup:
"It was an honour to participate in this event. I urge each of us to make time for good deeds, for they define us and will help those less fortunate to feel our warmth."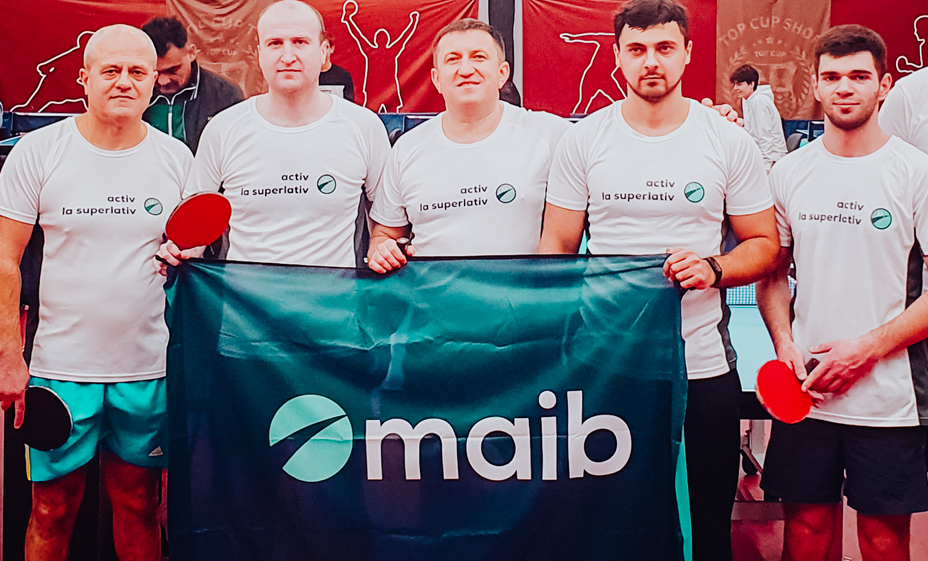 As a sponsor, maib also contributed a financial donation to support the mission of Hospice Angelus to provide free home care services for adults and children with incurable diseases in an advanced stage.
Mihail Ștefanco, maib employee, participant in the cup:
"It was definitely a noble purpose event that intensifies the team spirit and allows us, together, to make the world #maibună!"
Dumitru Guțu, maib employee, participant in the cup:
"It was a beautiful event where friendship and team spirit won."
Let's advance together to the next level by supporting the community!
Annually, about 2,500 patients benefit from the services of Hospice Angelus Moldova free of charge, and Casa Angelus hosts over 300 children shadowed by the pain of the relentless diagnosis.
About maib
Maib has been a partner of Hospice Angelus Moldova for over 10 years through its corporate social responsibility policy investing in social projects and community support. During the last years, the bank offered support in the realization of several initiatives of the organization, having the certainty that "Involvement makes the difference". Through the lens of the internal communities formed by the bank's employees (football, tennis, volleyball, runners), maib aims to develop team spirit and inspire society to adopt a superlatively active and healthy way of life.