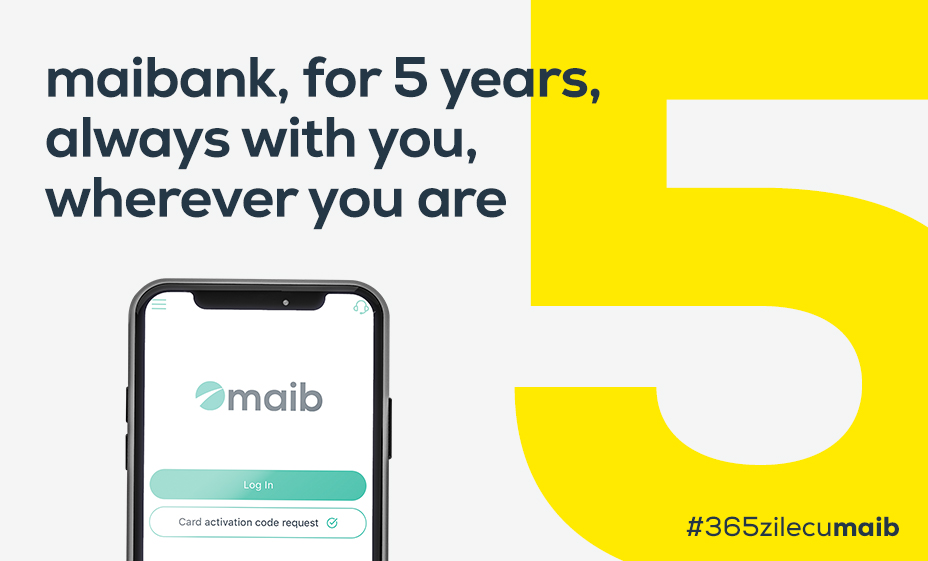 Five years ago, on May 13, 2018, maib launched the maibank app to improve customer experience and provide the opportunity to do banking anywhere, anytime.
For five years, day by day, maib team has created wow experiences in digital banking and added new features and functionality to the mobile app for simple and easy, convenient and prompt use, taking into account the needs of each user. The team set out to create more than just a banking app, and the numbers and transactions in the app reaffirm customer appreciation day by day.
With each update and improvement of the maibank app, the team took into account customer feedback, focusing on the app's development starting from the users' needs and expectations, aiming to surpass them to offer the next level of mobile banking.
On the 5th amazing anniversary of maibank, maib team thanks customers for their loyalty, trust and choice. The group remains dedicated to further developing the mobile app and creating simple and easy banking experiences at every stage of navigating the maibank app.
Maib – simple and easy!